The Girl Scout Guide to Your Daughter's Sexual Development
by Sevispac
Copyright© 2013 by Sevispac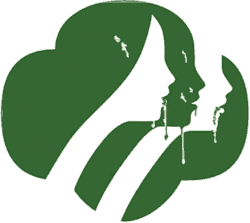 All parents everywhere want a better life for their children. The Girl Scouts want to be your partner in bringing your daughter through the difficult transition from child to woman. In recent years our organization has redefined its focus to take advantage of the sexually permissive atmosphere of today's society. We believe that girls should become sexually active as soon as they reach puberty, and accordingly we've developed a host of new programs to encourage adolescent girls to be more promiscuous. To achieve this goal we also promote sexualization of younger children to prepare them for puberty.
In recent years the Girl Scouts USA has updated our program to reflect more modern social objectives. We've continued our dedication to helping young girls negotiate the difficulties of adolescence and grow into happy and successful young women, but now we've placed much greater emphasis on our girl's early sexual development. As parents, you are the key to this vital goal. We want to be your partner in:
1. Helping your daughter reach puberty as early as possible.
2. Making sure she is sexually active immediately after puberty.
3. Encouraging her to be more sexually adventurous and promiscuous.
This Guide will explain where we fit in to a broad social program that includes schools, business, entertainment, government, and the family. Together we can help your daughter overcome her childhood inhibitions and enjoy a happy and fulfilling sex life.
We've Changed
To begin with we now encourage men to become Scout Masters for all our girls. Ideally we want each of them to experience the positive role models of both a Scout Master and Scout Mistress in an openly sexual relationship. Married couples are acceptable, but couples must couple!
There are no changes for Daisy or Brownie classes. The Junior Girl Scouts (Grades 3-5) have been renamed Girl Scout Tarts to keep them thinking of the future, but no changes have been made to their program.

The greatest changes have been made to the Cadette Girl Scouts (Grades 6-8). We're now the Nymphette Girl Scouts. Not only do girls shed their clothes when they cross the Rainbow Bridge to become Nymphettes, they enter a whole new world where they're encouraged to nurture and flaunt their developing sexuality! This is the age where they go through puberty and really earn their new merit badges.

By the time they're ready for Lolita Scouts (Grades 9-12) our young ladies have lost their inhibitions along with their virginity. Like the famous fictional character, they're still very young, but not at all innocent.

The Girl Scouts have developed a wide range of programs and activities to promote these goals, including:
• A series of new Merit Badges promoting a range of sexual activities from exhibitionism to full intercourse with multiple partners. These merit badges are required for promotion to each new rank, and are designed to challenge girls of every age.
• The Girl Scouts are now financed primarily through our official pornographic web sites, featuring our beautiful members. Some of our new merit badges require participation on these sites, and most of them require photographic evidence that the girl has completed the requirements of the merit badge. Even our youngest members are required to appear on our non-nude pages, and quite a few volunteer for the more advanced and exciting displays.
• We've teamed with our partners, the Boy Scouts of America to conduct joint activities including Jamborees with sexual events like nude dancing, body painting, masturbation, erotic photography, sex toys, and lots more.
• Boy and Girl scouts now enjoy nudist campouts with mixed sleeping and bathing facilities, crafts, games, and adult guidance on proper sexual techniques.
• Our uniforms have been modified to encourage girl's natural exhibitionist tendencies. Skirts have been shortened, blouses are transparent, and vests are designed to become impossible to button up as girls develop breasts.
• Modification to traditional "coming-of-age" ceremonies. For example, girls are now required to shed their clothing and cross the Rainbow Bridge entirely bare when they join the Nymphette Girls Scouts around age eleven. Their proud families watch them receive their badge and sash on the other side. They aren't allowed to wear anything else for the rest of the meeting.
Sapphic Summer Camp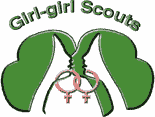 They say that deep inside every girl there's a lesbian waiting to come out. True or not, we believe every Girl Scout should have the opportunity to explore this aspect of her sexuality. That's why we offer a two-week Sapphic Summer Camp for our Nymphette and Lolita Scouts. It's free, supported entirely by profits from video sales! Parents are encouraged to make their daughters attend.
Activities include au natural nature hikes, swim-team skinny-dipping, and arts and crafts that teach girls to build and use their own toys, including ben-wa balls, dildos, vibrators, strap-ons, etc.
Let your daughter get a taste of pussy. Girls bunk together in double beds where they can try out their toys on each other. Nights spent camping in the woods are no exception; our sleeping bags are designed to zip together. Whether it's her BFF or a different partner every night, our girls learn the irresistible nature of feminine friendship. If she's too shy to pick her own partner, our Councilors and Scout Mistresses host nightly get-togethers that will teach her everything she needs to know to relish her time at Sapphic Camp and find new lovers after she comes home.
Boy Scout Mascots
Contrary to politically correct dogma, the Girl Scouts have had tremendous success at manipulating girl's sexual orientation. If you'd like your daughter to start showing more interest in boys, enroll her in the Boy Scout Mascot Program! Many a lipstick lesbian has come home to daddy as a submissive little cock tease after just one short week as a mascot.
This program gives her an opportunity to get to know the Boy Scouts on their home turf. Each girl is assigned to service a squad of ten boys in their camp. She's bound to discover her inner slut while she learns how to be submissive, opens herself to the joy of sexual promiscuity, and enhances her self-esteem as the object of uncontrollable lust.
Mascots are gradually prepared for their duties during an introductory evening blindfolded and tied to a luxurious bed while their new masters learn to caress them sexually under expert adult supervision. After the successful completion of this induction ceremony, your daughter will be awarded her personal choke collar and any other restraints (such as handcuffs) necessary to ensure her compliance with the program. These devices may be retained for use at home at the parent's discretion.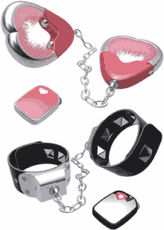 As the week progresses mascots are trained in the finer points of kissing, touching, and sucking; first with one boy and then, when they are ready, with several at a time.
An important milestone is the award of the mascot's tag, usually around the 3rd or 4th day of training. Mascots proudly receive a large tag stating "Property of Troop 117" affixed to their choke collar at a ceremony during which they are first displayed to the entire troop.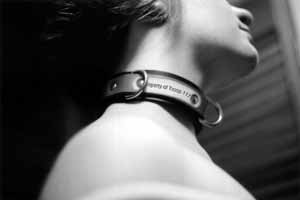 Mascots are often loaned to fellow squads to ensure a variety of sexual partners and services to both the boys and the mascot. Boys also receive instruction on the correct use of restraints and disciplinary devices to enhance the mascot's submissiveness. The week concludes with an uninhibited gangbang which never fails to leave your daughter with an insatiable craving for cock!
You'll be astonished at the changes in your little girl, but don't worry: Girls are carefully supervised throughout their mascot week by a qualified Scout Mistress and often a "big sister." Many girls enjoy their training so much that they eagerly volunteer to come back for more. A few are involuntarily retained to repeat their week until they successfully complete all their obligations. Often, Lolita Scouts will serve as mentors for their younger Nymphettes, training and encouraging them to enhance the experience for everyone. Sometimes the Lolitas even teach the boys a thing or two about how to discipline recalcitrant mascots. It's all in good fun, and the little sisters benefit from the mentoring in a way very similar to sorority pledges. These same girls often return in future years to relive their week, this time as big sisters for curious Nymphettes.
Boy Scouts benefit almost as much as the girls, learning everything from practical knot-tying to teamwork with their friends, intimacy with their girl-mascots, leadership responsibility for training girls in how best to service them, and friendly competition between squads for the "Best Mascot" prize at the end of the week. It is truly a win/win for everyone involved, and has increased enrollment at Boy Scout camp by over 500% in just two years!
Nudity
There's a lot more you can do as parents. One important step in creating a permissive sexual environment is to promote nudity at home. If your daughter participates in the Naked in School program this is a great way to prepare her for her week in the nude and to reinforce the lessons she's bound to learn from The Program.
There is more of this story...
The source of this story is Storiesonline