Stories from the Light & Shadows: Hyderabad-Hollywood-Washington
by Aslam Ansari
Copyright© 2012 by Aslam Ansari
True Story: 1998: An idealist filmmaker from Paris goes to Hollywood, and tries to build up a student movement at UCLA - University of California, Los Angeles for some Black American to become the next president...
Tags: Heterosexual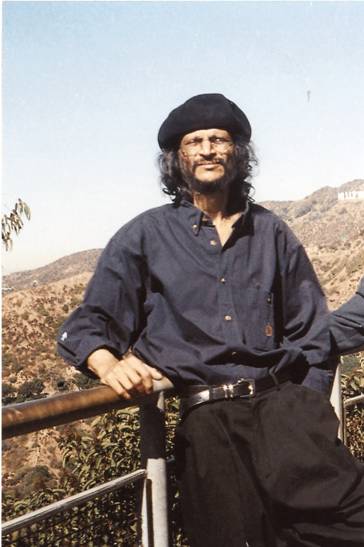 ---
Hyderabad - Hollywood - Washington D.C
It Was Time for My "Black Brother" to Lead...
---
1998: An idealist filmmaker from Paris goes to Hollywood, and tries to build up a student movement at UCLA - University of California, Los Angeles for some Black American to become the next president...
Barack Obama was quite reasonable in his own right to think and proclaim, "I am American, and not the Afro-American or Black American!" Though here I like to quote a Black American writer Terence Powers who writes in his essay "EXPERIENCE OF BEING A BLACK AMERICAN IN WASHINGTON D.C AND IN PARIS": "Traditionally the black American - I prefer "black American" as opposed to the rather stymied, liberally chaste "African-American" which grates on the skin..."
I remembered my discussion with Terence Powers. He was reading from his essay ... We were in Café Ecriture in Paris, just outside Université de Sorbonne. "Yes, I do understand and fully agree with your preference about using the phrase Black American, and not the African-American. After all, black is simply the name of a colour like so many other colours", I pointed out the aspects of nomenclature and the aesthetics of colours. "Why be "defensive" about using the word "black"?, I said in a sharp tone. In Urdu and Hindi poetry, "sounli-sloni" (brown-browni) has always been a romantic compliment to the beauty of a woman who has a brown complexion. So what's wrong with saying "Black American"?
In 2008, a historical election in America reverberated not only the political circles but also the social and cultural atmosphere everywhere. Barack Obama pointed out, "my campaign has energized Americans who have never before been involved in the political process."His campaign also revealed that as a 19-year old he travelled to Karachi and Hyderabad in Pakistan. "This experience taught me about some of the most important aspects of a foreign policy", Obama said. Here one could visualize a 19-year old Obama strolling somewhere in Hyderabad, sometime around in 1972. Did this city contribute anything to his spirit and awareness? Influences in this age always affect, to a large extent, the visions and beliefs of our future...
At about the same time when Obama was probably absorbing, conceiving, and experiencing some of "his voyages of youth" in this city called "HYDERABAD" (150 km from Karachi), the soul of a dreamer emerged from this same town ... and a while later, merged into Hollywood, with an up-close look at the affairs and the spectacles in Washington D.C.
---
I had been living in Paris, a city I loved with my heart and soul. I had travelled from Paris to the world capital of movies for an independent research on a "controversial and sensitive" subject in order to explore it through film ... This was after making my debut film "Desperate Connections" on the issue of child labor, and screening it during the 1997 Cannes film Festival. Then at Cannes-1998, I had discussions with some American producers on the project of making another film. Two of these producers invited me to come to Hollywood. One was Sam Lupowitz from PAN AM PICTURES who was in Cannes-1998 with his film "THE VERSACE MURDER" about the world-renowned Italian fashion designer Johnny Versace. The other producer was George Shamieh from PM ENTERTAINMENT whose popular TV series "LOS ANGELES HEAT" was telecast every week on French TV M6, at 18h .30. So, anyway, I was given the green light to travel to Hollywood by the graces of these two men and explore the inspiration for my next film.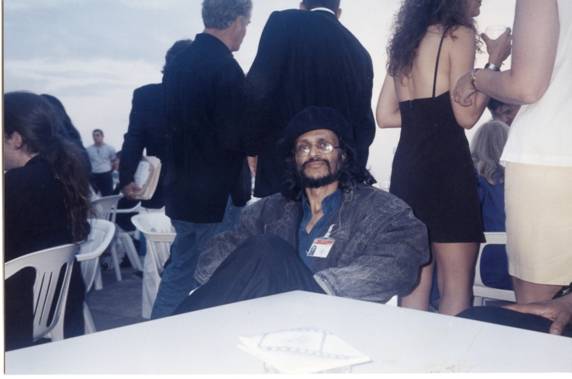 HOLLYWOOD, 1998:
I was sitting with Peter DeAnda, a well-known American actor from the 1970's. He was having his large-size beer while we were in Snow White Café at 6769 Hollywood Boulevard. Peter DeAnda had acted in many landmark movies including Shaft, Lady Liberty, New Centurions, Come Back Charlston Blue - to name a few ... He had also contributed and raised his voice against "BLAXPLOITATION" in the 1970's when a large number of films with black performers were made and aimed at the black audience, though generally made by white producers.
During the time when I met him, Peter DeAnda was having his down-times. Though soon after, he started performing in the TV series "Beverly Hills-90210". Here I meet Peter DeAnda - with some grey hairs at 60, and a lot of wit. Besides being in the movies, he had also performed in many Broadway and off-Broadway plays. He was nominated twice for an NAACP Image Award. To say the least he truly inspired me, "Did we light any fire?" let's just say there was a light in the fire and a fire in the light - or perhaps both. Peter DeAnda contributed a lot to my enlightenment: When I asked him naively, "so why do you call it a "BLAXPLOITATION" period if more black performers were given the opportunity in popular cinema?" He laughed and said, "you know, I was among those who tried to raise an awareness about the irony of that atmosphere. Because during that period, the number of cinema going audience had fallen down significantly, so the white producers started making so many films with black actors in order to capitalize on the black Americans' attention. We explained to the black Americans that this is just a temporary phase, and once the cinemas are packed again with audiences, the white producers will bring back their prominently white heroes to the screen".
Peter was leaning through the rear window of his memoire... : "At that time I emphasized that the black performers should try to utilize the opportunities coming from this periodical phase to establish themselves in their own right, and not just to be carried-away with these "moments" of success". He finished his chilli burger and we made a move to the Studio Café at 6633 Hollywood Boulevard at the crossing of Cherokee. A dreamer and a veteran were sharing their vision...
"So what do you envisage for your venture in Hollywood?", you're gonna make a film here – right?" Peter asked me. "Yes", I responded, "Hollywood is interesting, Yes, but that's all ... I'm sure there is more to the story. I am here to try and make the connection between Hollywood and Washington D.C., which is where the larger balls are thrown out into the arena." "So what kind of bricks and stones are you going to use to construct the bridge to reach up to that end?" said Peter.
"Of course, I am here to do an independent investigation on this controversial and sensitive subject, and explore it through a film", then I shared with Peter DeAnda the subject matter and underlying story that I was working on. "Two CIA agents are shot dead outside the CIA headquarters in Langley by a Pakistani man Aimal Kansi. The story has already hit the world news headlines. I want to investigate and expose the truth beyond the news". I continued, "I am going to utilize the result of this work as "my contribution" to the knowledge of the American people", I said. I had already registered the outline of this subject titled "THE GREAT COVER-UP" with the Writers Guild of America, West in Los Angeles on July 23rd, 1998.
Peter DeAnda and I, almost every day, moved through various hangouts around Sunset Boulevard and in the Westwood Village, which is the neighborhood of UCLA - University of California, Los Angeles. Two cafés GYPSY and NEWS ROOM were our favourite places in Westwood Village.
I finished two large-size American croissants with an Italian cappucino, and walked into the University Campus, just a few steps from here (my days at Karachi University Campus sparked in the mind). Now I was standing in the University School of Law at UCLA - a major institution in Los Angeles. "hmmm ... I should communicate with the students here..."
I was looking through the pages of UCLA Journal of International Law & Foreign Affairs, near its office in room 1357. I approached "UCLA BLACK LAW STUDENTS ASSOCIATION" - Teresa Kerr, its President and Joseph Collier, the Vice President. Then afterward to the "CHICANO-LATINO LAW REVIEW" in room 2246. Its Editor in Chief Theresa Archuletta and Executive Editor Alexis Brunes were energetic people. Educated persons from the marginal sector can always throw a different light on mainstream society, and contribute the meaningful aspects.
Student movements anywhere, when they start taking form and shape, contribute to some great change everywhere. The uprising at Berkeley in the 1960's – awakened the students, women, artists, workers - and reached its peak in Paris in May 1968. I was going to contribute my efforts - for the birth of a student movement in this university. The romanticism and the idealism were whispering to me softly ... My thought being, whatever is happening OR may happen in this world IS my concern. I was not interested in being a "silent spectator" or engaging in the living-room discussions and academic debates. I have to act as a "catalyst" in the implementation-process of practical solutions. Philosophical radicals of the early 19th century in Britain - The Fabian Society - Austin, Ricardo, George Bernard Shaw expanding BENTHAM's concept of "utilitarianism": Translate liberalism from philosophical premises into practical conclusions of law, economics and politics - radical reform through the existing institutions and constitutional governments. There is no future in being a "living-room revolutionary" in an arm chair.
"A fine blend of diverse cultures is the bridge to progress...", Peter was saying. "Listen Peter, here in America, Hollywood and "PEOPLE" from the Hollywood phenomenon always had a significant influence on American people's collective thought-process and choice. You had Ronald Reagan, you have Schwarzenegger on the way..." You know what ... to me everyone is my brother and cousin - white, blacks, jews, muslims ... you name it. I truly feel an "affinity" for everyone around us who reflects an openness. Now, there is one clear-cut element, which I look upon objectively, with a completely impartial mind - not with any discrimination or reverse-discrimination: When I look my brothers in the United States - my "WHITE" brother is always taking the lead - a prominent role, if you will, in the main societal functions, then I think "hey come on, now let your OTHER brother have his fair share in lead roles. You have run things long enough ... It's time for your "OTHER" brother, yes, the "BLACK BROTHER" to take the lead. What I am saying is there SHOULD be a "Black American President". "You should participate as a "prominent figure" in a Music and Film Festival dedicated to the World-Peace, present this event in the world hot-spots - highlight your image among the American public - then contest one day for the presidential. Now you, Peter DeAnda, the black BROTHER should be the American President". "OR some other black brother like me", Peter DeAnda added thoughtfully. Then he laughed and added, "You want to make me the American President - you like to be a king-maker". "No I like to be a bridge-maker", I responded. It was not just "wishful thinking". We actually started working on a strategy. We negotiated a collaboration with Edward James Olmos, the famous Hollywood actor from "Latin American origin", who is also socially and politically active. Edward James Olmos also known as Eddy was the principal figure for presenting Latino Film Festival in Hollywood. We planned to EXTEND his Latino Film Festival to the other regions of the world and attribute this to the WORLD-PEACE. Edward James Olmos was very enthusiastic about participating and moving forward along with us.
After Obama won, our vision has become a reality and metaphorically speaking, Obama is the spirit of Peter DeAnda or in a sense every black man, to know that it IS possible. Here I can also recall a piece from my own writings: "All voices and all strong desires stay alive in the form of a powerful spirit somewhere in nature. They never disappear from the cause and effect phenomenon. They do become a reality - sooner or later. "Obama is the metamorphosis of Peter DeAnda, the black American brother!" Obama has said in his principal message to the Americans, "we believe in change". This "belief in change" keeps optimism alive that Obama will be persistent in his qualities of "reasoning" about the world affairs, and not unintentionally become an instrument for "behind-the-scene players". It's not going to be another "BLAXPLOITATION" period of our history.
HANGING OUT IN HOLLYWOOD
The plane landed at the Los Angeles Airport. Chandra Pandula from Movie Reps was there to receive me. I had met him at Cannes-1998, and he had invited me to stay with him. He was also the principal agent in Los Angeles for Ramooji Film City, India. Ramoji Film City recently completed was now one of the largest and most sophisticated film complexes in the world. Chandra was also associated with Movie Reps in Los Angeles. Movie Reps was owned by Krishna Shah, an Indian filmmaker based in Hollywood. Their office was at 7135 Hollywood Boulevard. Chandra' s apartment was just 5 minutes walk from here at the crossing of La Brea. So I was very close to the main Hollywood Boulevard. I called George Shamieh, President of PM Entertainment, the man who had invited me to come and advance the project of the film about Aimal Kansi and the shoot out of two CIA agents. "I am in town", I told him. "So when do we meet?" he said. "When it's convenient to you", I said cautiously. Michael Dunn had adviced me not to press high-ranking people for quick meeting. To my surprise George said, "fine, tomorrow morning 9.30". "11.30, I don't know how far are you?", I said. "We are very close to you". George responded. The meeting was scheduled for 11.30, next day. When I told Chandra about this, he said, "In Los Angeles when someone says that they're very close, it could mean easily around 40/50 kilometers". "Anyway, it's a good sign that he's going to meet you so fast. In Hollywood, meeting with the decision-making people is not an easy task", he told me. But I already knew this aspect.
Next morning, Chandra was waiting for me on the breakfast table. But I took just an orange juice, and stepped out to take a walk on Hollywood Boulevard. I walked down to Hollywood Grand Central Café at 7000 Hollywood Boulevard outside the Roosevelt Hotel. I wanted to get the feel of the town before getting down to work. I had my breakfast and spent about an hour at Grand Central Café. Then I took a cab to go to George Shamieh' office. Chandra was right. PM Entertainment turned out to be very far, more than 50 kilometers in Sunland.
The meeting with George was very concrete and dynamic. He was very enthusiastic for producing this film. We discussed diverse aspects of the thematic development. I gave him the outline. Based on my outline, now we had to write down the complete script. He liked it. Then he called in his second in-command. A man wearing a flower-printed shirt came in. He was JOSEPH who usually implemented George's decisions. Joseph asked me a question and then argued over a very silly point. He asked me how many feet of the film stock I used for my film on child labor. I told him the length of the film stock in meters. He emphasized and started the argument that the film stock is available and measured in feet. I told him that in France it is sold in meters. But he continued his argument. Later on I checked the sales invoices of my film stock. They were quoted in meters - the usual sales measurement in France. I did not understand what was the point in bringing up this unnecessary argument by Joseph? A few days later, when I came across him in the lobby of PM Entertainment, he said to me sarcastically, "Hey, your film ... it's not gonna happen". I understood that this man would just create the obstacles on the path of this project. He then told George about many other projects and engagements that required their focus FIRST. So something that was on its way to be accomplished could not move ahead because of the jealousy of others.
Harris Tulchin, an entertainment lawyer (whom I met every year at Cannes) told me that I could sue them for not finalizing the deal. So far I did not have anything in writing from George Shamieh. We just had telephone discussions and presentations. "I should get something written by him, and then demand them to pay back at least my expenses of this trip" I thought. I was going to claim just for my expenses of the trip - nothing more, nothing less. So I spent a half day in Los Angeles City Court, filled out the necessary legal forms and prepared the complete case. Now to make this case more strong, I had to get some letter from PM Entertainment to prove that we had some business matters going on between us. I headed to PM Entertainment office. I asked George to give me a letter in regard to my project saying that they could not take up this project. Actually I did not expect that George will agree to give me anything in writing. I still wanted to try. But he said, "okay, you can come tomorrow and take this letter". I thought that as soon as I get this letter, I would attach it with the court papers and deliver it to George. I went into the backside corridor to pick up a cold drink from the machine, because it was a long drive back from here to Hollywood center. I was just taking out a cold drink from the machine that I saw George again. He said, "You don't have to come again tomorrow. You can have your letter right now. And tell my Secretary how you want the letter to be written". I listened to these words of George, and all my anger just vanished. And I decided not to file any claim against him. I took the letter from him, said a warm thanks to him and drove back. I was still staying with Chandra.
Now should I go back to Paris or try to work out with some other producers? Let's continue the adventure was the response from my sportsman spirit ... This was the beginning of another phase: Krishna Shah of Movie Reps knew well about my project. His office was my satellite base in Hollywood. Looking at my outline, he advised me to complete the script as soon as possible, so that I could go ahead with the other producers also. He also suggested that I should also get some other writer to co-write. Chandra proposed me to get in contact with some journalists in town. I wanted to avoid the press in order to keep the project confidential until it goes into its final phase. But Chandra, in the meanwhile had already spoken to Michel Potts who was a screenplay writer and a journalist. He had recently written an article about Ramoji Film City. He had also written many screenplays. Chandra and Krishna Shah both suggested me that I should get Michel Potts for writing or co-writing the script. I did not want that the news of my project goes to the press. But now since the news had already gone out, so the best option was to get in contact with Michel Potts and see how far he knew? And then perhaps get him to join in the project - and this way, avoid any opposition from his side. If he will be coordinating in the project, in writing the script, co-writing or whatsoever, any further spreading of the news could be stopped.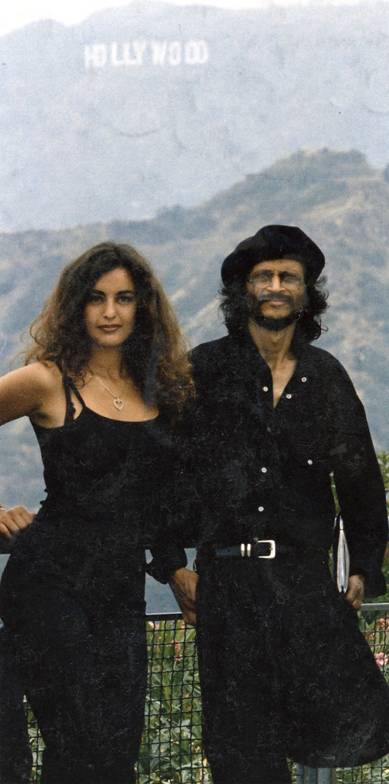 The meeting with Michel Potts was arranged through Chandra and Krishna Shah. Our first meeting was at Elmundo, a Peruvian Café at 7070 Hollywood Boulevard just a few blocks before Hollywood Grand Central Café where I took my breakfast. Our discussion was about his engagement in the writing of the screenplay of this film. I found it strange that Michel Potts, in the beginning, opposed the idea of my film. For him this story could not gain the popularity. We had many meetings...
We were at Coffee Bean in Beverly Hills at 445 North Beverly Drive, besides Museum of Television and Radio,
and he was trying to convince me very strongly that this film would not be appreciated. "American public would not like this film", he said.
"I can give you the names of some acclaimed American movies that have strongly criticized the monopoly games of American Government and the CIA - and they have been very popular in America and everywhere else", I said in response. And then I quickly gave him the names:
Guilty By Suspicion by Irwin Winkler, with Robert De Niro about Hollywood blacklist and General McCarthy.
All the President's Men by Alan J. Pakula, with Dustin Hoffman and Robert Redford - about the exposure of Watergate scandal...
Three Days of the Condor by Sydney Pollack, with Robert Redford and Faye Dunaway - about a secret operation of CIA...
"Okay, we should show that Aimal Kansi's father was killed in Pakistan. And to take a revenge he came to America and shot the CIA agents", he finally suggested. "WHAT? This will be like a cliché of a typical Indian film - son taking the revenge of his father ... We should show that he had discovered some secret plans of the CIA", I protested. "After all, it is already known that first his father was helping CIA in Pakistan during the occupation of Afghanistan by the Russians. And then he was also in close contact with the CIA in Langley", I continued my argument. We should expand this reality and show about the discovery of CIA's secret plans".
"I cannot do this", Michel Potts said and continued to insist about the concept of son taking the revenge of his father. So I said, "Okay, fine, let's do it this way". Anyway, I knew I could change the script the way I want.
We got up to leave. Then he asked something strange. "Show me your car". It was something very unusual to ask. It was just a rented car that I took for the week-end. It was not a car that I purchased and my friends wanted to see my new car. But I asked him to come along. He walked with me all the way to my rented car. It was parked quite far. It was a white car rented from the Budget Company at Hollywood Boulevard. Michel Potts took a look at the car, said goodbye and left...
From here, I had to go and meet Jag Mundhra, another Indian filmmaker based in Hollywood. I already knew him from Cannes. I met him first time at a party during Cannes-1996, along with Gulshan Grover, the famous bad man of Indian cinema. Jag had made many good films including KAMLA, one of my favorite Indian films
Jag Mundhra's office was in Canoga Park. It was long drive from Beverly Hills. I started to drive off. I took 101 North Ventura Freeway. There was not much traffic. I was driving on the right-side track. Middle track was empty. I saw a red color car on the left-side track. Suddenly that car crossed the middle track and came straight to knock my car. I hardly saved my car. It was not accidental. That car was away on the left-side track, with an empty middle track between our cars. And it had crossed the middle track to knock my car. Then the red car again did the same thing and tried to knock my car. This time I saved by making a turn and slowing-down my speed. In the meanwhile, the other cars had appeared on the Freeway. And I saw that car driving away. I saw the glimpse of a man with very long hairs driving that red car. I looked for the first exit from the Freeway. Till then I tried to keep my car beside some other car. At the next exit I headed towards the first gas station, parked the car and had some fruit and a cold drink.
What had happened? What was the motive? To get me killed in a car accident or perhaps just to make me scared so that I just forget about my controversial film project and return home? But whatever happened was a shock to me. Reading in a novel or watching in a movie a scene like this is something else. Going through this kind of experience in real-life was like an earthquake within one's whole existence. I was in a state of shock for about more than half an hour. I wanted to take the small local route instead of the Freeway but I did not know the right direction through the local route. So after a break of an hour I took the Freeway again and reached Jag Mundhra's office.
From Jag's office I called Saira in Paris, and told her in French about what had just happened. She got angry. "I can't bear you. You either do nothing, just relaxing, sleeping - or you take the risks. I will leave you. Why can't you do some regular work?" I tried to calm her down. But her reaction was another shock for me, an emotional jerk. I did not expect this from her, my life-mate. I loved this woman more than anything in life. I needed her warm understanding in these moments. She was my everything. Suddenly I felt lonely. These moments made me introvert. On my way back to Hollywood I was thinking:
"I still wonder what's gone wrong,
it was a test or the shot out of the blues to grind-up my soul
For a moment, I was on the razor's edge
I could not scream, I could not breathe
I looked around, made a whisper
No one could hear, no one was there
I had to walk through this all alone
on this razor's edge - in the void of silence...
And that was my hell-in-life
I still wonder, it was a test or the shot
that came from the blues to grind-up my soul
In no time, I was in a desert from the city-mall
in empty street from the covered bazar
drifted apart from the caravan
with no sign of an oasis, wandering in the desert
Now I have to cross it just alone
and that could be my galaxy-in-life!
Next day I told Peter DeAnda about this new set of events. He looked surprised and little worried. "Most probably they just wanted to make you scared. But it was surely an attack. I have been also attacked in my high times. So what's your plan now? You're still with your project or getting into the mood to return home". He asked me. Normally, I would go back if my project was not going through ... But now it has come to the point of a challenge. So no, I am not going back. I will stay here and move ahead with a new momentum", I responded. "I approve your decision", Peter smiled.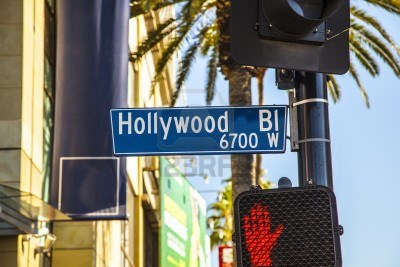 I did not want Michel Potts to sense that I suspected him for forwarding the information about me that probably caused the car attack. Everything had to sound normal to him and to the people to whom he could have passed the info. So a few days later, I signed a contract with Michel Potts. He would write the script for my film titled "The Great Cover-Up" and deliver it before 15 October. By involving him in my project, I was also sending a signal to the people who could be behind the car attack that the information pipeline towards me was open for them. And they could keep an eye on me through Michel Potts. Anyway, even if the script was written by Michel Potts - I could change it the way I wanted. Furthermore I made this contract, only representing the producers in Paris, myself being engaged creatively...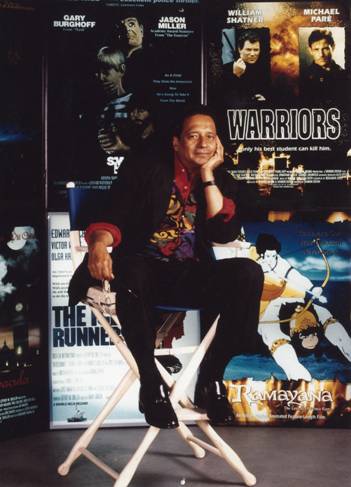 There is more of this story...