Preview
Bitch in Heat
by BenWa
Copyright© 2018 by BenWa
Caution: This Erotica Sex Story contains strong sexual content, including Ma/Fa, Consensual, NonConsensual, Reluctant, School, Zoophilia, Light Bond, Anal Sex, Oral Sex, Big Breasts, Public Sex, Small Breasts,
Erotica Sex Story: First storiesonline attempt to include inline images with a story. It's a somewhat non-traditional love triangle between a college man, an older woman, and her Alaskan Husky dog. Woof?!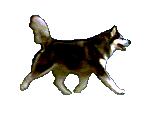 Cast of Characters:
Phoebe Howards, a 29-year old CPA.
Ralph - her 21-year old live in boyfriend, College senior, and track star
King - her 3-year old Alaskan husky dog.
Angela – her neighbor and best friend.
Lois – woman Ralph meets in Graduate school.
---
Delineations:
Bitch (noun) a female animal, usually a mammal.
Heat (noun, biology) a condition where a mammal is aroused sexually, i.e. when fertile and eager to mate. Oestrus (synonym); Estrus (verb). Often characterized by secretion of powerful pheromones to attract a sexual partner.
Humans are the only mammalian species who does not experience seasonal estrus. Females are in "heat" all year long.
The source of this story is Storiesonline